Biography

Education:
– Primary school "Veljko Ramadanović" – Zemun, Belgrade
– Primary music school "Kosta Manojlović", piano – Zemun, Belgrade
– Primary music school "Vatroslav Lisinski", opera singing  – Belgrade
– Music High school "Vatroslav Lisinski", music theory & piano – Belgrade
– Music High school "Vatroslav Lisinski", (prof. Stojanka Vukomanović), opera singing,  – Belgrade
– Music Academy, Faculty of Music University of Arts in Belgrade (Music pedagogy, Bachelor four-year academic studies), Graduate music art theoretier
– One-year Master academic studies (Music pedagogy) – Belgrade
– The singing technique is constantly improved in the form of master-classes with eminent professors (prof. Ljudmila Gros-Popović).
---
He is the winner of many awards (link!), international, national, school, festival (opera singing & piano) and scholarships (scholarships of the City of Belgrade and student scholarships), as well as the "Best Visually Impaired High School Student 2015/16" award i "Najbolji student oštećenog vida 2020/21", and "The best visually impaired student 2020/21", several laureates, participant of the MOTO camp (Musical Opera Theater Organization) in 2019.
---
So far, several notable and media-covered solo concerts have been held :
– classical music solo concert in Gallery 73
– concert within the Gallery Fest in Čukarica, Belgrade "Nemanja and Friends", a presentation of various musical genres and instruments with the collaboration of musician friends
– performance at the National Museum on the occasion of the Day of Hellenistic Culture in Serbia
– solo concert in Cultural Centre Čukarica (Čukafest)
---
He is part of the project ROCK EL CLASICO (dr Nele Karajlić i Stefan Milenković) since 2021. and he performed in big concerts as a opera singer:
– National Theatre – Belgrade
– Ilija M. Kolarac Endowment Belgrade
– Dubai EXPO 2020
– Tašmajdan stadium – Belgrade
– Arsenal Fest – Kragujevac
---
Composer and one of the performers of the hymn of the school for the blind "Veljko Ramadanovic" – Belgrade.
---
He has been directing his musical activity in recent years as a solo singer – tenor (lyric), which will certainly become his focus in the years of improvement.
Also plays piano.
He has a envious rich singing repertoire on many languages.

MUSIC IS NOT WATCHED, MUSIC IS LISTENED!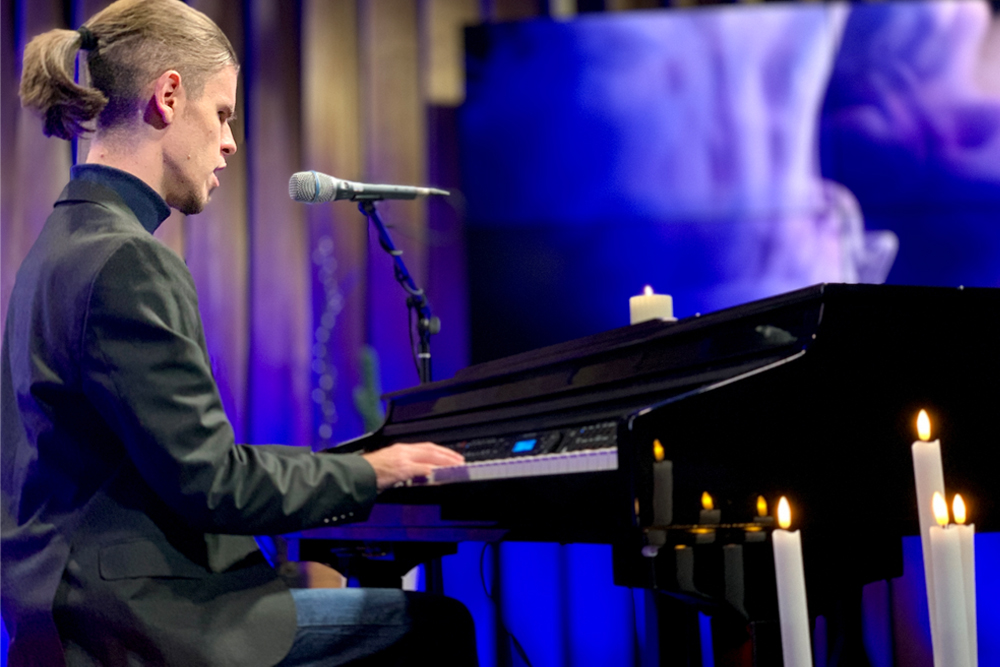 NOTABLE PERFORMANCES

MEDIA